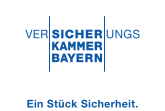 As the Insurance Chamber's startup cooperation team, we use the aumentoo software in particular as our central startup and knowledge database, with the help of which we also map our startup cooperation process. Particularly noteworthy are the intuitive user interface and the clarity of the application.
Do you want to increase the speed, scale and value of your innovation management?
Startups provide new technologies, services and business models. Corporates have their needs in these areas to secure their competitive position.
But, willing to bring these promising innovation inside and integrate it in the existing business, Innovators struggle with a lack of engagement, a lack of coordination and a lack of collaboration.

aumentoo provides an institutionalized, holistic user-centric approach, helping all stakeholders in the corporate innovation ecosystem to interact and overcome boundaries successfully.

Cover every business process in one platform and reduce inefficiencies and friction. No need for multiple tools anymore.
Why is it so crucial to bring external innovation into the business?
Large companies nowadays have to deal with numerous challenges. The shortage of skilled workers is an omnipresent issue, as well as the emergence of disruptive technologies and new and agile competitors. In 1958, the average lifespan of a company was 61 years, but today it is heading towards an average of 18 years. On the other hand, companies often lack of innovations in the business fields of the future, as well as sufficient preparation for the digitalization of the value chain.
Many companies are responding to the growing threat of disruptive technologies by increasing investments in R&D.

In the corporate development area, there is a trend towards a stronger mix of internal and external activities to generate innovations. Accessing innovations by cooperating or investing in startups also seems to be gaining importance in Germany. Therefore, it will become more important to establish a coordinated and standardized approach that allows a scalable and continuous transparent process. Thus, the activities are designed to create value, promote cultural change in the company, and motivate employees through appreciation and participation.

Today, companies are more than ever asked to reinvent themselves and to secure and create strategic competitive advantages.
Discover more about the corporate startup engagement topic in our
blog
.
Your Benefits with aumentoo

Automate Manual Work
Ease the daily work of your team by getting the data you need automatically in aumentoo without spending too much time in data research and handling. Reduce overhead.

Promote Teamwork
Involve your employees. Let them work together on tasks and projects, increasing their motivation and engagement. Reduce internal change resistances.

Holistic Data Pool
Bundle all the information, news, assessments and documents of interesting startups and innovations in one place. Assure a consistent, transparent and up-dated data stream.

Integrate Stakeholder
Embrace all stakeholders of your startup process, like business units, consultants, scouts, and shareholders. Assuring that everyone is always up-dated when changes occur.

Process Improvements
Your standard corporate processes can be integrated in aumentoo. Automation of workflows besides the integration of AI supported services will cause significant performance improvements.

Corporate Governance
Adhere to your Corporate Governance and Compliance, ensuring that your company's guidelines are met and a good reputation is kept in the well connected startup scene.

Frequently Asked Questions (FAQ)
1
Our Corporate Governance doesn't allow cloud applications - are there other possibilities?
Sure, our application is also available as on-premise installation for self-hosting in your own data center. aumentoo will run smoothly on your internal systems.
2
Is aumentoo available for mobile devices?
aumentoo is available as web application as well as mobile iOS app.
Our app is ready for download in the App Store and can alternatively be integrated in your internal app store.
aumentoo runs best on mobile devices starting from iPhone 5 and iPad 2 to the most recent devices.
Android app is soon to be released.
3
We would like to have a company branded solution, do you provide it?
Of course, we are happy to brand aumentoo in whatever colors, fonts and logos you wish. We might also re-name our input fields to your internal expressions - just let us know.
We provide various pricing packages based on the features and amount of support and licenses you need. Just
let us know
which requirements you have then we can tell you more.
5
I would like to have a trial run - where can I register?
Great decision!
You can register for a free and non-binding trial run
here
.
One of our team members will get in touch with you shortly after to set up your test account based on your requirements. After that we will send your login credentials via mail to you and you can then start discovering aumentoo for 14 days.
6
We have different stakeholders involved in our process. Some of them are not allowed to see certain information. How is sensitive content saved and managed in the application?
We do have an advanced user group system in aumentoo. Some of the user roles can also be further configured, so that every user only gets to see what he/she is supposed to see.
You as an Admin, are always in charge of the user management and are able to deny or grant access to everyone who wants to use aumentoo. Additionally, you are able to limit the visibility for extra sensitive data like projects.
7
How is personal data protected?
We stick to the current GDPR rules. Please see our
privacy policy page
for further information.
Personal data added in aumentoo will neither be forwarded to third parties nor to countries outside the EU. Data is stored on aumentoo's servers located in Germany.
8
How much support do we get at the beginning to properly get started with aumentoo?
At any time, one of our competent customer advisors is at your side helping and advising you as soon as you need support. Our colleague will set up aumentoo according to your wishes and train the administration team step by step. We also offer fixed meeting dates where we collect your feedback, introduce new features and discuss further planning with you.
If any questions or concerns arise, you can get in touch with us quickly and easily using the integrated chat function. One of our team members will answer you shortly after.

But don't worry, aumentoo is intuitive and handy - you and your team will be professionals in no time.
9
How long does it take to set up aumentoo?
How long it takes to set up aumentoo depends on your specific requirements.
If aumentoo runs in the cloud, we can set it up within a few moments.
Whereas the set up of the on-premise solution takes a little longer, as we need to check the local conditions in advance together with your IT department.