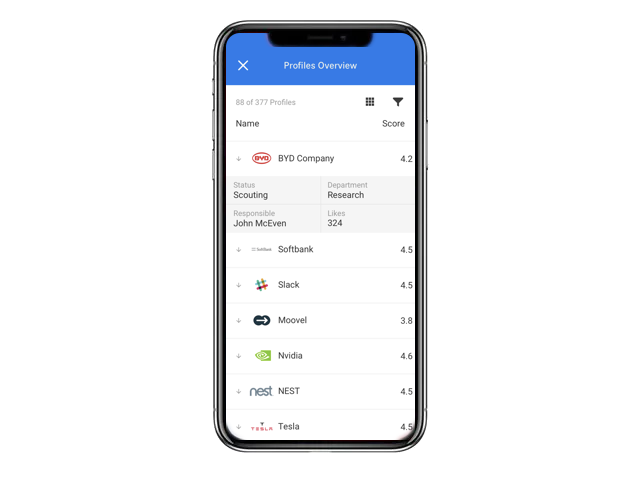 Mobile App - aumentoo to go
Discover innovations and stay connected to the aumentoo ecosystem wherever you are.
Experience the native, fully functional mobile app. With the aumentoo app, the entire portfolio is always at hand. Even if you are offline - for example on a business trip, on a plane - you can create new profiles and synchronize them when you are online again.
Discover the different Use Cases for