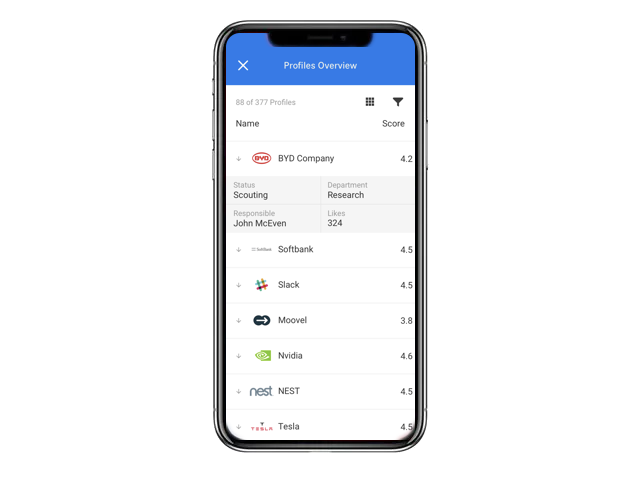 Mobile App - aumentoo to go
Discover innovations and stay connected to the aumentoo ecosystem wherever you are.
Experience the native, fully functional mobile app. With the aumentoo app, the entire portfolio is always at hand. Even if you are offline - for example on a business trip, on a plane - you can create new profiles and synchronize them when you are online again.
Discover the different Use Cases for

Corporates
aumentoo - your portfolio and startup database!
Get everyone on board to drive innovation within a team or across the whole organization.
Read more

Hubs
aumentoo - your innovation and ecosystem platform for the successful integration of partners, planning of startup events and management of all participants!
Read more

Consultants
aumentoo - your all-in-one innovation solution!
Use aumentoo as your own innovation management tool or as a basis for SaaS offers!
Read more

Startups
aumentoo - your free networking platform!
Introduce your startup to the corporate network and increase the chance of a successful cooperation.