Customize
aumentoo to your Needs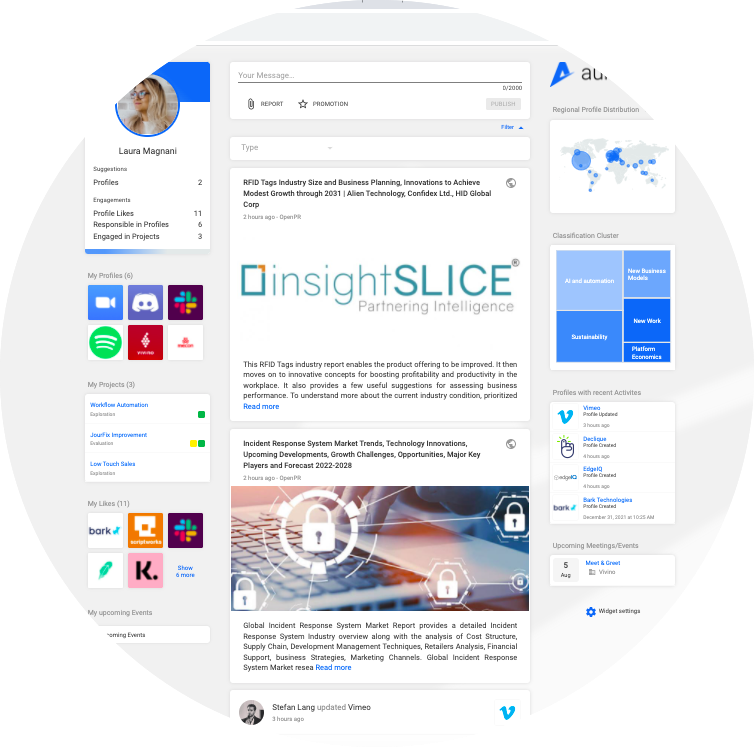 Dashboard
aumentoo is a user-focused platform. This means that we focus on the best user experience. So, every user is able customize the dashboard according to the individual preferences and activate or deactivate the widgets based on the personal interests. Profile suggestions will be shown to you based on your preferred keywords.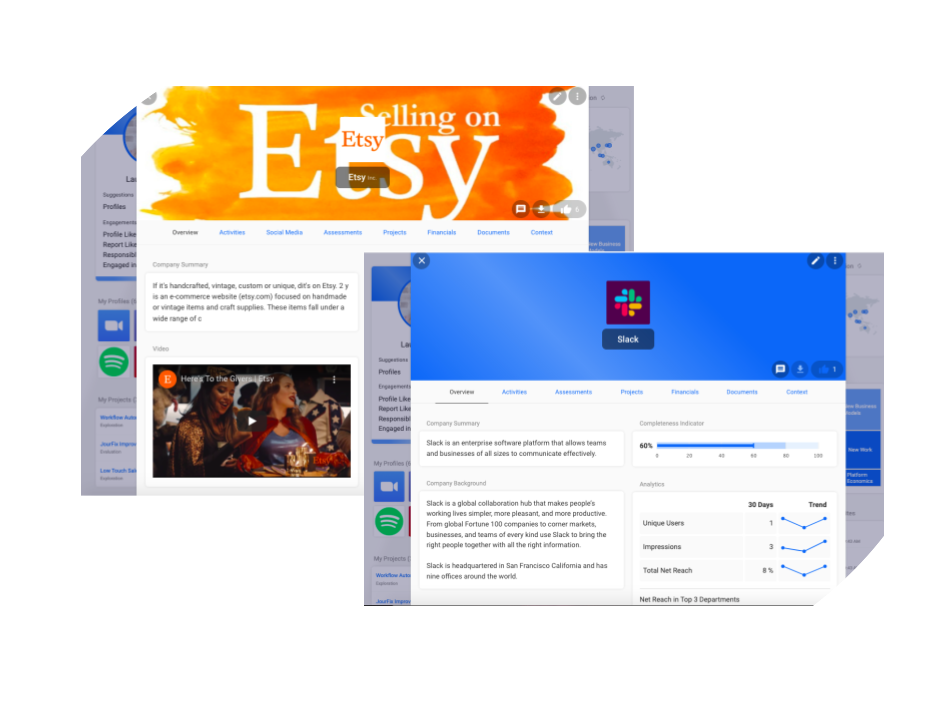 Profile Layouts
What information must be displayed in a profile to meet your requirements? You decide!
In aumentoo you can specify which data should be displayed and where. If our standard configuration does not meet the requirements, they can be easily changed. And if an information field is missing, a new one can be created on the fly, so you have all the necessary data together.

Customizable User Roles
We understand that you are working with sensitive data that needs to be protected. That is why we have developed a number of different user roles. In addition to the five out-of-the-box roles, user-specific roles can be created, too. Like this, you always have control over what content different user groups are allowed to see and to edit.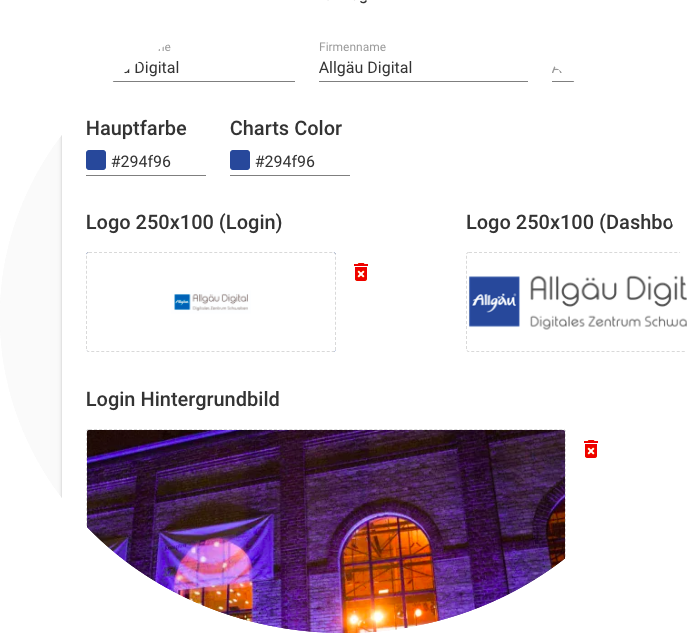 Integrate your Corporate Identity & Design
Do you have a fancy corporate identity that you definitely want to integrate into the new innovation platform?
No problem, aumentoo enables individual branding with colors, images and logos. So users will immediately feel "at home" while using the application. You can also edit the email templates.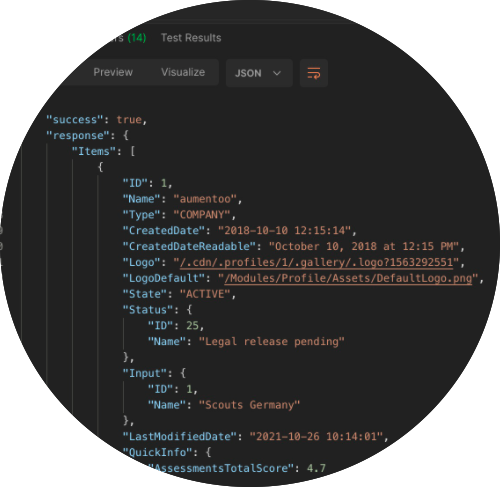 Full-Powered Developer API
If you want to extend the aumentoo experience, your developers can access the fully functional JSON/Rest Developer API. All core functions of aumentoo can be used via our API. In addition to the JSON/REST API, a new state-of-the-art GraphQL API will be set up for early adopters to get even more out of the platform.
Want to know all the data you can analyze in aumentoo?
Curious about how you can connect to your innovation eco-system?