Connect
the whole Innovation Eco-System with aumentoo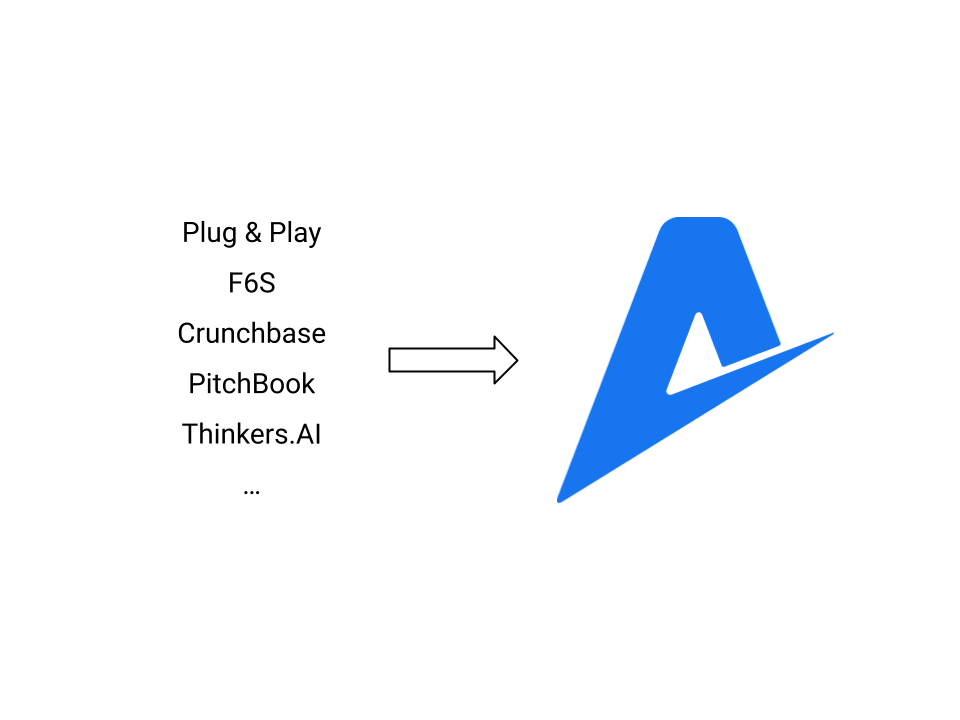 1.5 Million Companies at your Fingertip
We can integrate the knowledge of several external databases such as Crunchbase, Pitchbook and Thinkers.AI in aumentoo. With these integrations you have direct access to more than 1.5 million company profiles! Whether you want to enrich the existing portfolio with more information or discover new up-coming startups, the direct access will speed up this process.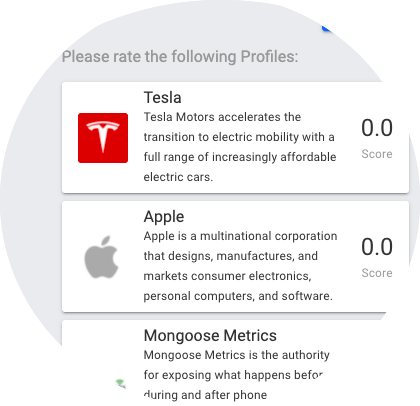 Onboard Internal and External Experts
Chat with single colleagues or discuss important issues with multiple users. You can introduce new startups to your team simply by posting them in the news stream and exchanging opinions about them in the channel chats. External experts, such as consultants or scouts, can also be involved in the innovation process. Let them scout startups or evaluate technologies for you without registering them in aumentoo.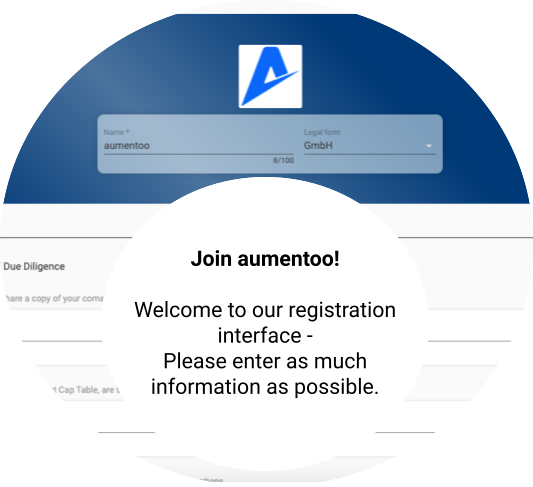 Open Startup Registration
Are you doing startup pitch rounds or other innovation challenges? Then why not refer the startups directly to the aumentoo registration form. All questions that facilitate the decision-making process can be asked there. And in the next step, you and your team can evaluate and assess the added profiles. Alternatively, you can simply invite interesting startups directly to aumentoo and collect all the relevant data you need.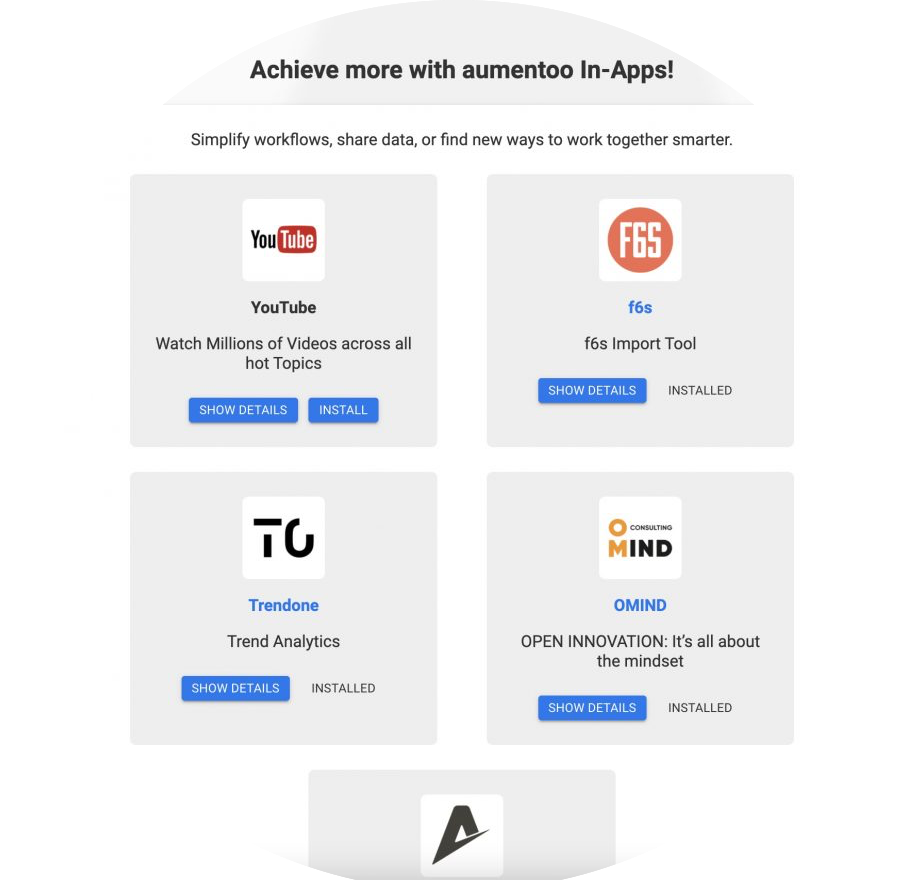 In-App-Marketplace
Are you missing a feature in aumentoo? No problem, just take a look at the aumentoo marketplace! There you will find other apps that add all the necessary functions to aumentoo. Even if the right app is not available yet, you still have the option to create a completely customized app just for you!

Want to know the customizable parts of aumentoo?
Curious about how you can manage your innovations and teams?